Some of us worship and revere it.
I grew up with postcards of Paul "Bear" Bryant walking on water. (That's right . . .
walking on water
.)
His signature houndstooth fedora has been immortalized in countless ways including baseball caps, shopping bags, tiny umbrellas for cocktails and photo frames for the Alabama Faithful.
Football is football everywhere else, but in Alabama it's serious.
Whether you cry "War Eagle" or "Roll Tide," you revere the traditions and the competition. So this was a bit of a surprise.
Lady Gaga visited
The View
covered (almost drowning) in the black-and-white print.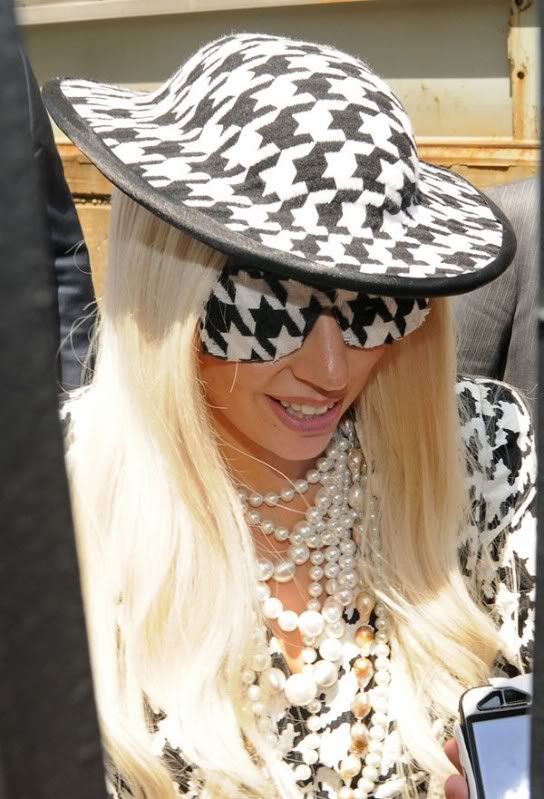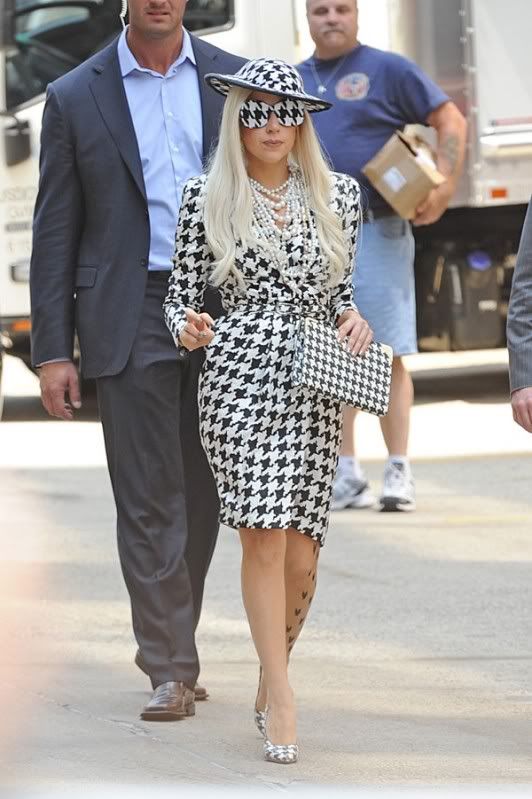 In local stores this pattern is sold exclusively in support of the Crimson Tide. I am quite sure Lady Gaga is not aware of this, but it's nice of her to unwittingly show her support for an SEC favorite.
With one child at The University of Alabama and one at Auburn University, I try to maintain neutrality. I only hope Miss Gaga will step out in orange and blue soon.
Love from Delta.