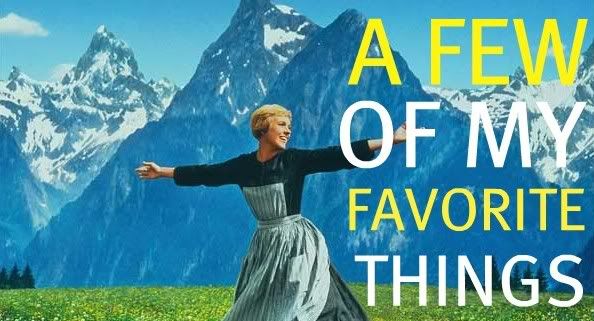 Sooooooooooooooo.
Oprah has Favorite Things, and it makes me wonder why I shouldn't list mine. Of course, I can't give away boatloads of stuff like she does.
Actually, I can't give
anything
away.
Except my sage advice.
(Yes, I'm sure that elicited a groan or two.)
Here are some Things I'm loving right now:
BEAR NAKED PEAK PROTEIN GRANOLA
Delicious and totally nutritious. Great with yogurt. Delightful by the handful out of the bag. I think it's the best granola EVER. Beau is ecstatic when I drop a piece on the floor, and if I ever stepped outside with it I'm sure the chickens would attack.
Bear Naked
CHEESE FROM THE DELTA GENERAL STORE
Most of you can't get this unless you come to visit me, but it is worth the drive. The richest, tastiest cheddar I've experienced; second only to some Jay and I purchased in Cashel, Ireland.
Delta General Store - Delta, Alabama - 256.488.5305
GLEE
If you're not watching this, you're missing out. Seriously.
Glee
ETSY
Do you like to look at pretty things? Schedule a few hours for this. Join and take their taste test for personalized recommendations. Incomparable pajama-window-shopping
*
.
Etsy
THE DAILY SHOW WITH JON STEWART PRESENTS EARTH (The Book): A Visitor's Guide to the Human Race
Lighter-than-air reading, perfect if you're in the mood to laugh. May be a bit too naughty for some tastes. My copy is currently loaned out, and I will re-read it immediately when it returns.
Earth (The Book)
THE ALMOST AMAZING KUDZU STRING BAND
Stumbled upon this, and was intrigued. This is a performance of "Alabama Jubilee". They have a guy playing spoons. What's not to love?
Kudzu String Band
This is where I get my hair done, and I was tempted to keep it a secret. As long as I can still get in on Wednesdays, though, I'll share. Summer is an extremely talented stylist and a great person.
Styles by Summer
Summer Barnes 256.452.4571
CAKE BOSS/CARLO'S BAKERY
I am not usually much of a reality show fan, but I adore Cake Boss. The cakes are amazing, the characters are lovable, and I am invariably inspired to run off and bake something. Everybody wins.
Cake Boss
Someone wonderful in my life visited Cake Boss's Carlo's Bakery in Hoboken, New Jersey to buy me some precious pastries. I still have the box (I will forever.)
Carlo's Bake Shop
THE RABBIT HUTCH GIFT SHOP
I have already written about the wonderful restaurant next door, Classic on Noble. The Rabbit Hutch
*
is a charming and eclectic gift shop in downtown Anniston, Alabama. Walking in takes me back to a thousand Junior League Holiday Gift Markets. They have a beautiful selection of gifts and goodies.
The Rabbit Hutch
BOOKS I COULD READ MORE THAN ONCE (AND I HAVE, OR I WILL)
A Prayer for Owen Meany - John
Irving
The Pillars of the Earth - Ken Follett
The Prince of Frogtown - Rick Bragg
The Source - James Michener
The Poisonwood Bible - Barbara Kingsolver
Major Pettigrew's Last Stand - Helen Simonson
How the Irish Saved Civilization - Thomas Cahill
Roses - Leila Meacham
Galapagos - Kurt Vonnegut
(and about a thousand others . . . these are just the first that come to mind)
If there's one there you've not read, I hereby recommend it.
RECENT MOVIES
True Grit
Morning Glory
*
The Sorcerer's Apprentice
I have way too many favorite songs to list, but right now this one makes my heart soar.
Brad Paisley - This Is Country Music
TIDE FOR TOOMER'S
This outpouring of support from University of Alabama alumni to repair the damage caused by a dendricidal maniac at Auburn University touches my heart. They have raised almost $50,000.00 so far. Good work.
Tide for Toomer's
Well, that was fun . . . I hope you discovered something here you like.
I invite you to post comments listing things that make you smile.
*Most guys will not count this among their Favorite Things.
Love from Delta.