I don't mean this ugly, but . . . Lindsay Lohan has taken on a role that her agent probably should have delicately suggested inappropriate. After her tumultuous years in the public eye, she has the bad-publicity cred to portray Elizabeth Taylor. But she does not have the looks. Just sayin'.
An iconic beauty like La Liz deserves an actress like Natalie Portman or Keira Knightley stepping into her stilettos and eyeliner. Sheesh, even Kate Winslet has the brows, at least.
Somehow, Hollywood's Problem Child du jour found herself trying to do the job in a biopic to be aired on Lifetime.
The previews from the set are disturbingly off the mark, in my opinion. I'll let you be the judge.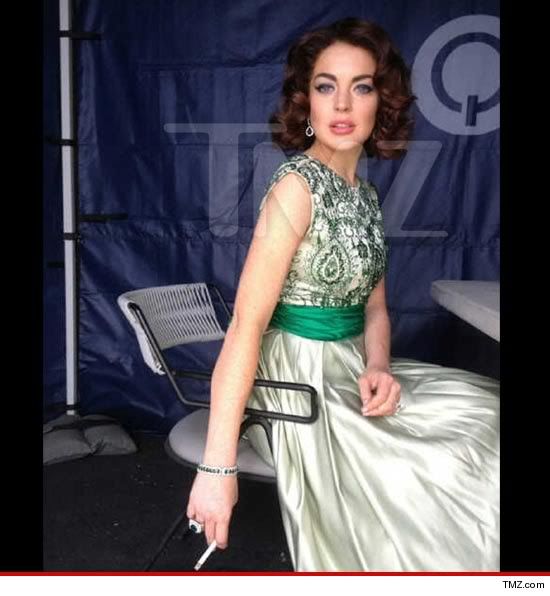 I hope Lindsay can pull it off, but I have my doubts. Where is Vivien Leigh when you need her?
Love from Delta.